Summer School 2022
ALL STUDENTS WILL HAVE A TEACHER AVAILABLE FROM 8:00 AM TO 9:30 PM.
PLEASE REMEMBER TO GET CREDIT DURING SUMMER SCHOOL
ALL WRITTEN ASSINGMENTS MUST BE DONE. DO NOT PLAGIARIZE, YOU WON'T GET CREDIT.
8:00 AM to 12:30 PM — Mr. Lincke: Email through Edgenuity
12:30 PM to 5:00 PM — Ms. Chilen Email through Edgenuity
5:00 PM to 9:30 PM — Ms. Thomas Email through Edgenuity
---
Hello Saint's families!!
We have been able to find resources to offer a Math Boot Camp to assist in being better prepared for state testing.
It starts June 13, 2022, and will continue through July 15, 2022, a five-week program.
Students will come to the school Monday – Thursday from 8 am to 12 pm.
Bus passes may be available to those who qualify.
ALL other summer school students:
Summer school is from June 13, 2022, to July 14, 2022.
You are required to work from home.
Teachers will be available from 8 am to 9:30pm. They can assist in many ways.
Administration is available Monday through Friday from 9 am to 12 pm.
TO AVOID REPLACEMENT COSTS ALL CHROMEBOOKS MUST BE RETURNED BY WEDNESDAY JUNE 1ST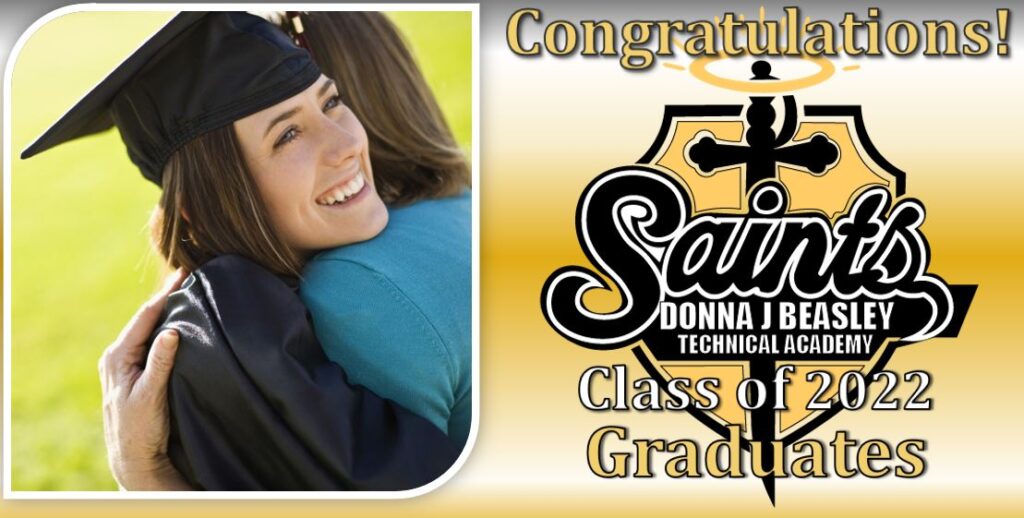 ---
American Rescue Plan Act – Elementary and Secondary School Emergency Relief (ARP ESSER III) Learn More
---
Get Text Alerts from Donna J Beasley Technical Academy!
Text the word Alert to 22300
---
Please feel free to contact the school should there be any questions.
2

239-476-9100
---
Student Testimonial
"Donna J. Beasley Technical Academy is a school I will never forget. They have the most genuine, hard working staff I have ever seen. I can tell they really want to help the students succeed. This is an amazing school all around, they are Secure and organized, have amazing leadership, and their priorities and goals are on point. Thank you guys for everything!!!!! "
– Ashleigh Cabassa 2019 Graduate

---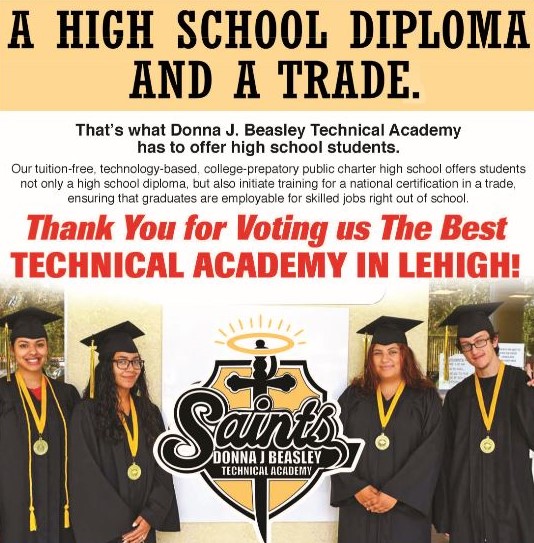 Vision
Donna J Beasley Technical Academy provides students that have fallen behind their graduation requirements to obtain their diploma. With the help of partners, business and industry, we provide the academic and technical skills necessary to be successful in today's economy. We provide students "their best second chance"
Career Training & Certification
In Building Construction Technologies, students develop skills and knowledge related to safety practices, the proper use of hand and power tools, plan reading, basic rough carpentry and framing. Students will be prepared to further their education in Electrical, Plumbing or HVAC.
---
Please remember that under no circumstances are students allowed to bring a back pack or purse. No Exceptions!!
---
Edgenuity Awarded an "A" Grade by Florida Department of Education
Learn More
In partnership with Purpose Prep, Edgenuity offers social and emotional Learning content that meets the 5 hour Florida mandate including the health, substance abuse and human trafficking education requirements that went into effect this year.
---
---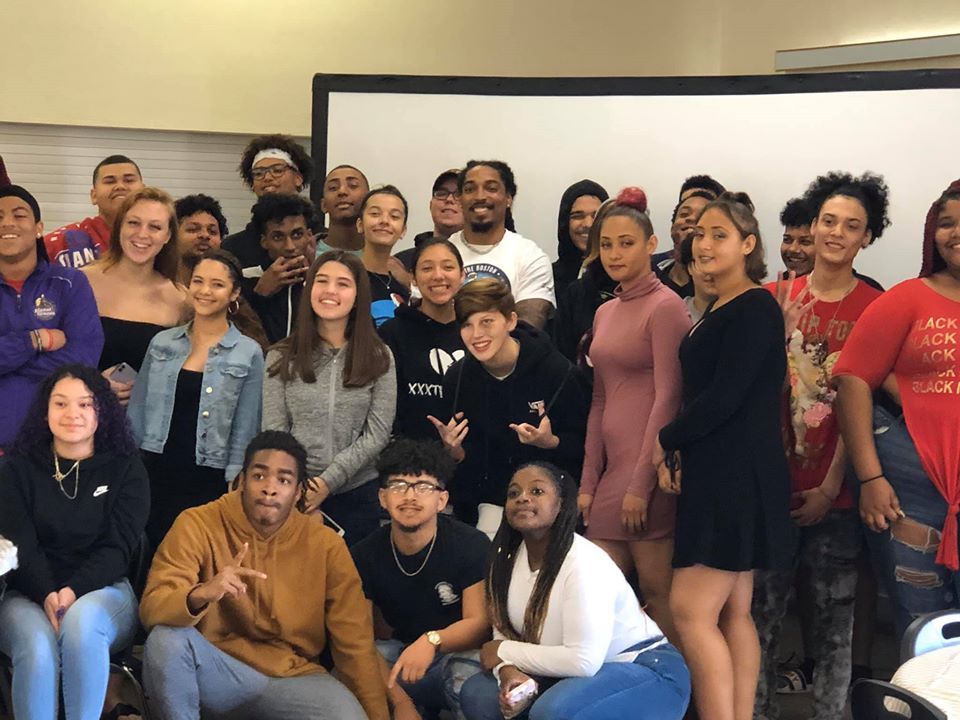 ---