Good morning parents & students, Starting Monday, November 16th teachers will be available via Zoom from 8:00AM to 1:00PM… Every student will receive a link for their assigned class. Ms. Crews will still be available from 1:00PM to 5:00PM via email through Edgenuity and Mr. Whaley from 5:00PM to 10:00PM via email through Edgenuity also. If you have any questions or concerns please call our office at 239-476-9100.
FLORIDA STATEWIDE ASSESSMENT PROGRAM
Florida Standards Assessments (FSA) in English Language Arts (ELA), Mathematics, and end-of-course (EOC) subjects (Algebra 1 and Geometry) serve Florida students by measuring education gains and progress. Testing begins September 14th 2020
https://fsassessments.org/students-and-families/practice-tests/
We are currently enrolling students for this school year and asking students who are interested in taking our trades class to call to reserve your spot. There is limited space so contact the school immediately to ensure your placement.

---
Due to COVID-19 you will have options to choose how to best keep your family safe. Many of our families are starting off the school year doing 100% Remote learning.
Student Testimonial
"Donna J. Beasley Technical Academy is a school I will never forget. They have the most genuine, hard working staff I have ever seen. I can tell they really want to help the students succeed. This is an amazing school all around, they are Secure and organized, have amazing leadership, and their priorities and goals are on point. Thank you guys for everything!!!!! "
– Ashleigh Cabassa 2019 Graduate
High School Diploma
Donna J Beasley Technical Academy provides students that have fallen behind their graduation requirements to obtain their diploma. With the help of partners, business and industry, we provide the academic and technical skills necessary to be successful in today's economy. We provide students "their best second chance"
Career Training & Certification
In Building Construction Technologies, students develop skills and knowledge related to safety practices, the proper use of hand and power tools, plan reading, basic rough carpentry and framing. Students will be prepared to further their education in Electrical, Plumbing or HVAC.
---
---
CONGRATULATIONS DONNA J BEASLEY CLASS OF 2020!
Edgenuity Awarded an "A" Grade by Florida Department of Education
Learn More
In partnership with Purpose Prep, Edgenuity offers social and emotional Learning content that meets the 5 hour Florida mandate including the health, substance abuse and human trafficking education requirements that went into effect this year.
It is with a heavy heart that we are writing this today. Our school community was saddened to learn of the illness and passing of our beloved Math Teacher, Mr. Joseph Brunson. We had the privilege of having Joe as our math teacher over five years and we can honestly say that he was an amazing human being. Mr. Brunson was a dedicated teacher, had a big heart for all of our students, man of faith and loved and respected by everyone that knew him, always went the extra mile for his students. Our prayers are with his friends and family. May God provide comfort during this difficult time.
"Mr. B" as some of your students called you, we will miss you!
---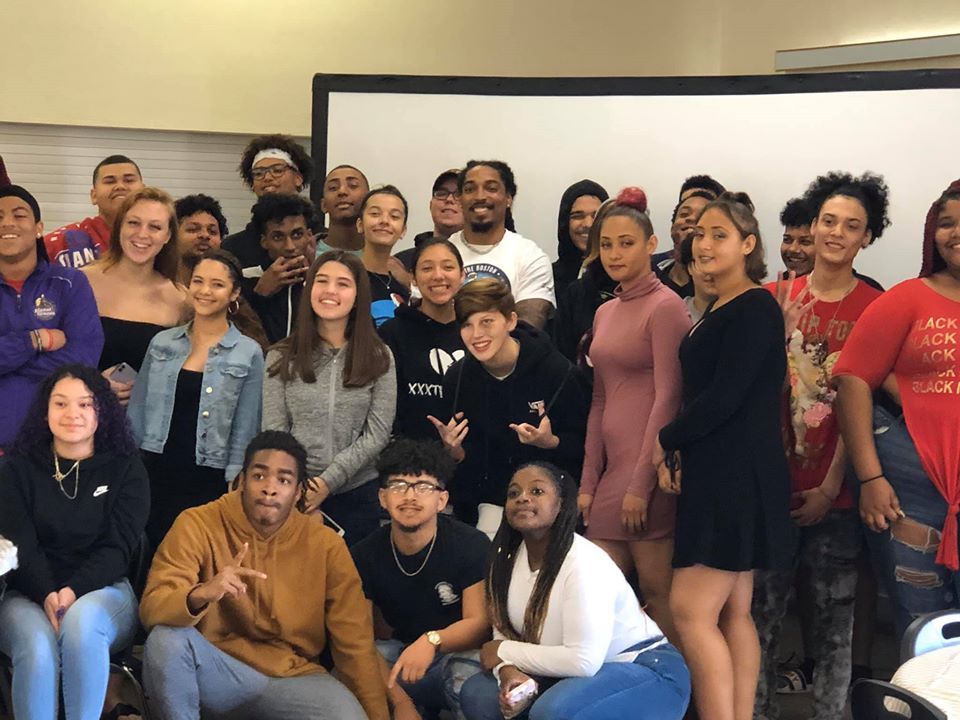 ---